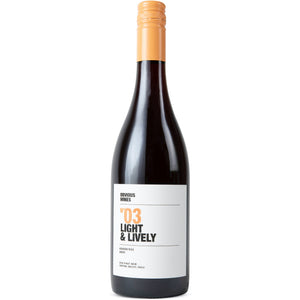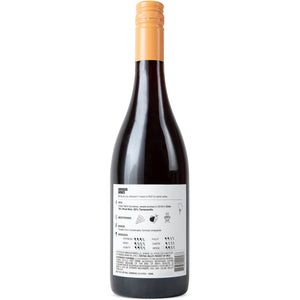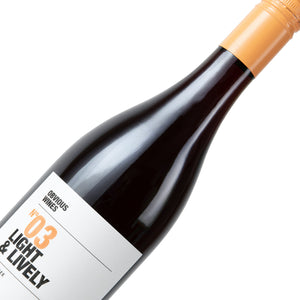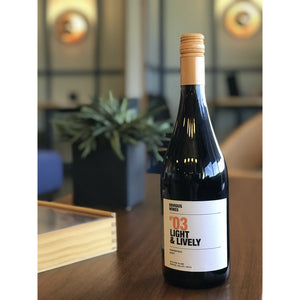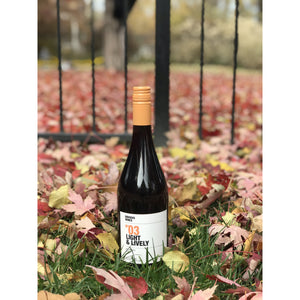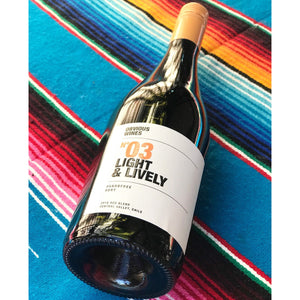 Winery: Trasiego Winery
Nº03 LIGHT and LIVELY
2021 Pinot Noir blend, Trasiego Winery (B-Corp), Central Valley, Chile.
Organic & Biodynamic grapes - Sustainably Farmed - VEGAN.
A light & dry Pinot from Chile with a splash of Tempranillo that adds a fun spicy touch! It's delicious with a little chill on it and we also love that it's made with organic & biodynamic grapes by heritage micro-growers. Very different from typical CA Pinots this will definitely please anyone who appreciates a dryer Pinot Noir with no oak!
Food pairing: Check the back label ;) Pizza, grilled meat & veggies
Free shipping for a purchase of 4+ bottles
We currently only ship to the following States: AZ, CA, CO, CT, FL, GA, ID, IN, IA, KS, ME, MD, MN, MO, MT, NE, NV, NH, NJ, NM, NC, NY, OH, OR, PA, SC, SD, TN, TX, VT, VA, WA, WV, WI, WY, DC
Please be aware that shipping takes 2-7 business days. Because of shipping regulations, estimated delivery times to TN and NY are 14-20 days.
---