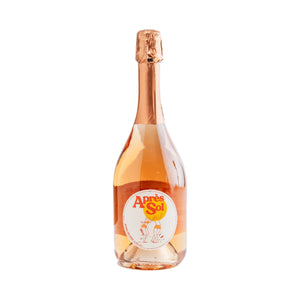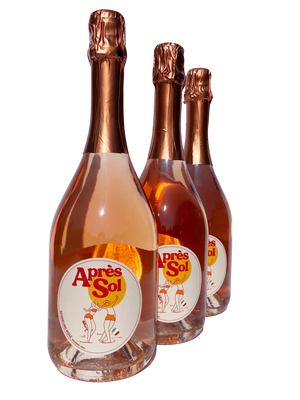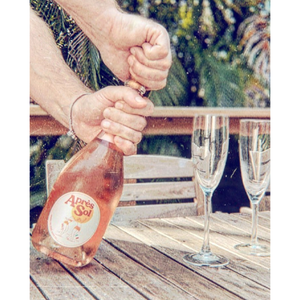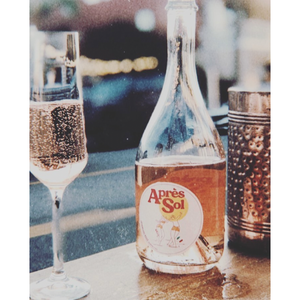 Wines
Après Sol
It's time to dance irresponsibly and shout Benvenuto! to this year's release: Après Sol!
This Italian sparkling rosé is brought to you by Obvious Wines, Shandy Park, and Randi Winery, and is only here until we run out. 
Après Sol brings a fuzzy 70's aesthetic to your holiday party, but its taste is like nothing you've had before. The bubbles are creamy, the taste is fruity, and the effects are fun; Après Sol will have you dancing in the living room before you can say Longanesi!
Get it while you can, it won't be here long!
NV Sparkling Longanesi Rosé. Charmat method with native yeast. Randi Winery, Ravenna, Italy.
100% Vegan, Sustainable & Brut
Food Pairings: Sushi, shellfish, fried chicken, or creamy sauces. Also delicious at
brunch or simply on its own!
Free shipping for a purchase of 4+ bottles
We currently only ship to the following States: AZ, CA, CO, CT, FL, GA, ID, IN, IA, KS, ME, MD, MN, MO, MT, NE, NV, NH, NJ, NM, NC, NY, OH, OR, PA, SC, SD, TN, TX, VT, VA, WA, WV, WI, WY, DC
Please be aware that shipping takes 2-7 business days. Because of shipping regulations, estimated delivery times to TN and NY are 14-20 days.
---